Water Damage Restoration Services - Service Pro Restoration
Successful restoration of homes and all their contents is the pride of Service Pro Restoration, Bryant. Over the years, we have made significant steps in the restoration business. Our understanding of water damage restoration markets has also allowed us to offer the prime water extraction and drying solutions.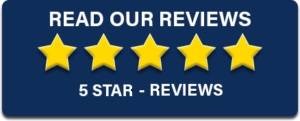 The Water Damage Restoration Process
We use only the best methods for completing water damage restorations.
Carpet padding will trap in moisture. Thus, only the best techniques may be employed to complete damage restorations. First, our specialists from the Service Pro Restoration will remove and dispose of the padding. We'll take samples of the mat to ensure that the replacement materials are of the same quality.
We will remove all leftover water on the slab or floor and use turbo-air movers and high-tech Dehumidifiers to achieve maximum house airflow. Applying a hospital-grade antimicrobial solution to the baseboards and rugs will hinder the development of mildews, bacteria, and unwanted odor.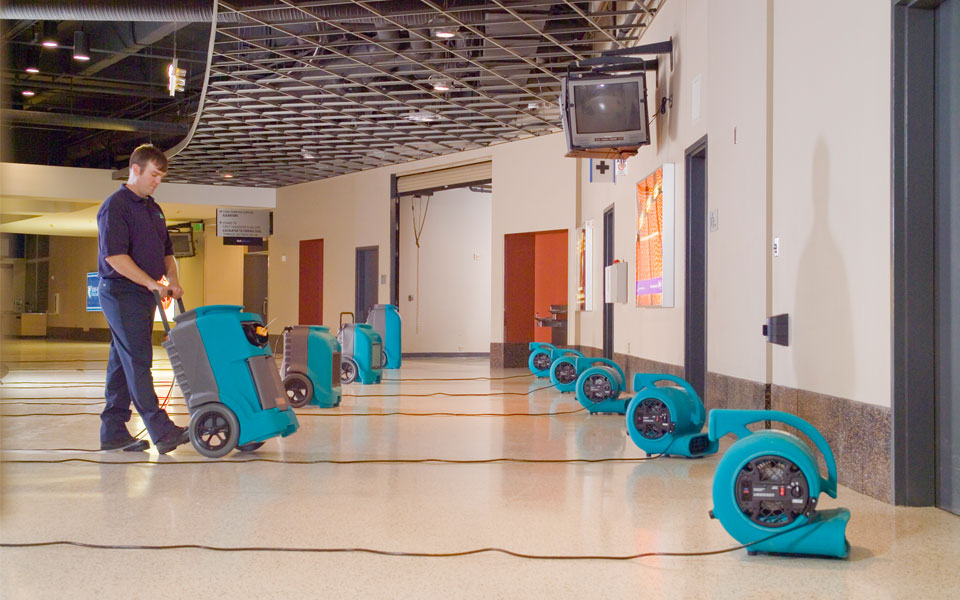 Taking Care to Prevent Further Damage
Furniture is moved and reset on styrofoam blocks to prevent further damage. Affected clothes and furniture can typically be restored to a pre-loss condition using industry-leading technologies like the Esporta Wash System and Fireline Ultrasonic System.
Throughout the home flood restoration process, our technicians monitor moisture levels to verify that the drying of your home is timely and successful. Once moisture levels have been reduced to normal, the drying equipment is removed — and you can get back to normal.

Service pro Restoration uses state-of-the-art drying equipment and industry-approved methods to extract the maximum amount of water in the least amount of time from your home — including places where moisture hide.
Moisture Cannot Escape Our Water Damage Restoration Company
As a dedicated professional water damage restoration firm in Bryant Arkansas region, Service Pro Restoration uses the most recent state of the art gear and industrial-strength procedures for extracting larger amounts of water out of your house, including the places which moisture hides.
Stopping Water Damage Dead in Its Tracks
Mold hiding beneath carpeting, mildew growth in closets, warped woodwork. Water damage tends to be a homeowner's worst nightmare – Yet with our high quality water extraction systems, water damage does not stand a chance with Service Pro Restoration.
In case you've recently experienced some a backed-up drain, leaky water heater, or another plumbing emergency, you are not alone. Unforeseen plumbing accidents can arise without a moment's notice and is common among homeowners. When left undetected can cause tons of damage as time continues, thus making it vital to get help from a professional IICRC-certified water damage restoration service provider in the Bryant AR area, ASAP.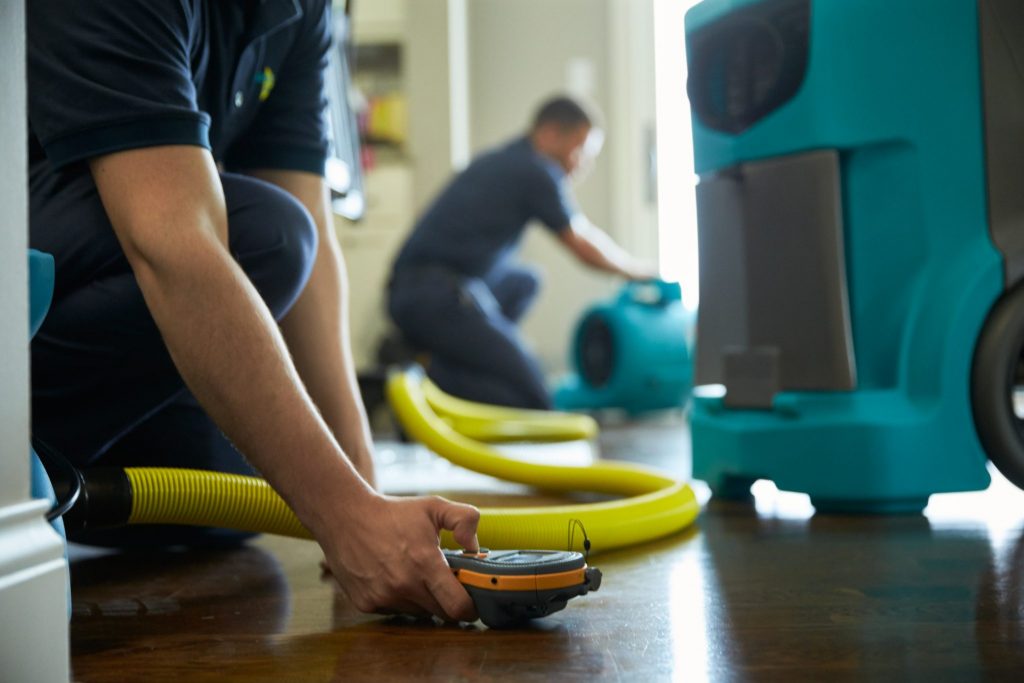 Halting water damage in its tracks
Water accidents and damage can arise without notice. Nonetheless, having a reliable water restoration firm on your side can undo these damages immediately. Service Pro Restoration works round the clock to ensure you get expert emergency water damage restoration services.
Contact Us Twenty-Four/Seven - (501) 456-4511
Twenty-Four Hour Emergency Water Damage Removal - Professional Water Removal Services
Trying to locate a dependable water restoration service builder? Service Pro Restoration, Bryant is your answer. We understand the value of successful home restoration and have done so by offering our loyal homeowners speedy and reliable water damage removal solutions. Our team of highly experienced technicians is just another guarantee of top notch work and customer satisfaction.
Have a Flooded House? We can be there in under 2 hours!
Service Pro Restoration recognizes that flooding can lead to discomfort in homes and pose health hazards. We'll assess the flood levels and come up with a customized set of activities acceptable for your individual case. Besides, our proficient specialists will discuss with you and advise you on ways to minimize flood damages.
Our Experienced Techs Can Tackle Any Problem
Service Pro Restoration is owned by a family that prides in its hard-earned great reputation. A number of our skilled specialists have been working for us for over 20 years. Additionally, the techs are insured and bonded to provide specialized services that guarantee you hassle-free restoration expertise.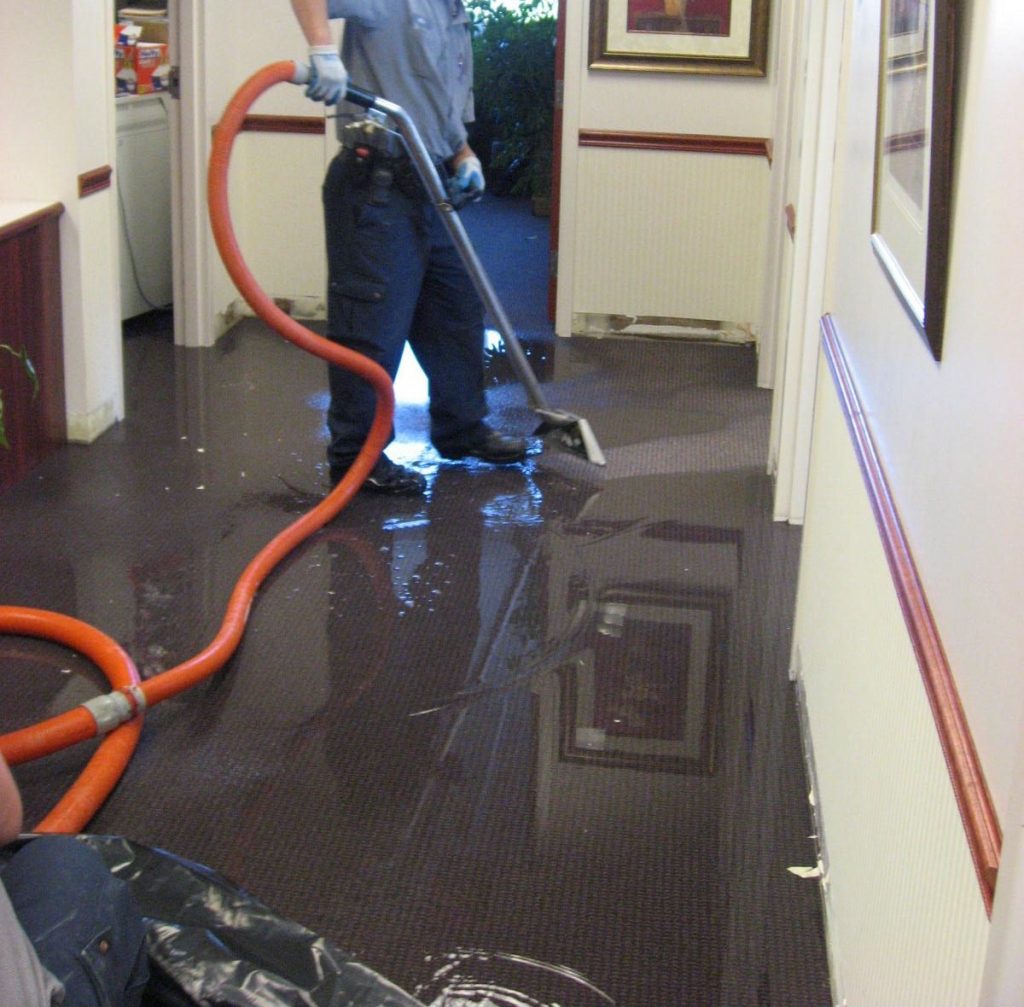 Contact Us Twenty-Four/Seven - (501) 456-4511
Water damage is one of the worst nightmares for many homeowners. Today, you can prevent or reverse these damages by seeking assistance from a trusted water restoration company. Contact Service Pro Restoration at (501) 456-4511 now for premium emergency water damage restoration services.